Spoiler warning!


This article may contain details about possible future PlanetSide 2 updates.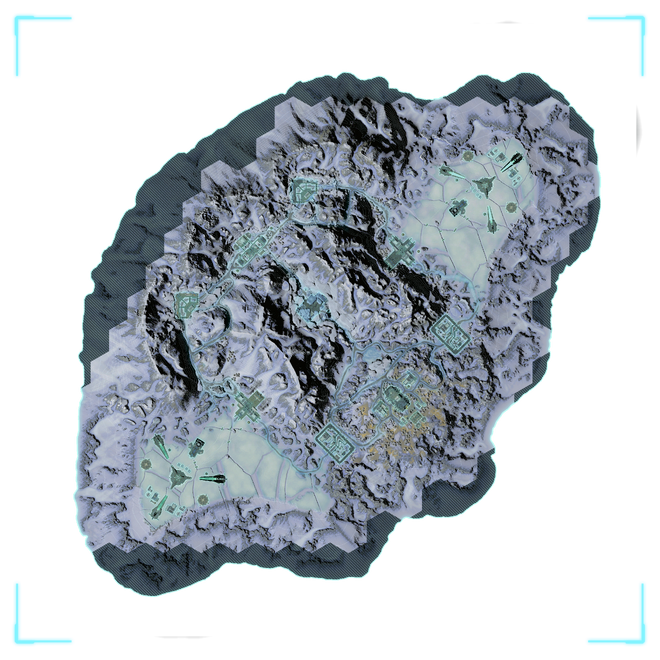 Nexus is an upcoming battle island to be on Auraxis. Initially intended to be the first playable battle island, and tested during late 2013, Nexus will be the second battle island added to PlanetSide 2 after Desolation.
As opposed to the more open and flexible gameplay offerings of typical Aurxian continents, Nexus was designed to offer a more rigid, competitive, and balanced experience to players. The continent, uniquely, only accommodated for two factions, rather than the three of all other continents, making battles for the island a one-versus-one experience. Following on with this philosophy, Nexus featured a notably symmetrical design, with each faction having nigh-on identical facilities on their halves of the map, and central facilities offering equal opportunities for attack from either direction.
Nexus was relatively varied in its terrain, ranging from alpine forests to towering glacial caves, through the island was fully themed as an arctic region.
A limited number of outfits were granted the privilege of fighting on Nexus in 2013, partaking in the one-versus-one format against eachother over the island's facilities, with the final battles taking place late in October of that year. After 2013, however, development on Nexus and battle islands as a whole was shelved. Nexus was, for the majority of the game's lifespan afterwards, the only battle island to have seen live action.
It was not until 2020 that Desolation, originally the second planned battle island, was added to the live servers as part of the Outfit Wars tournament and the concept of battle islands revived. Nexus itself was only mentioned in passing, with no confirmation of its return until the 2022 Roadmap, which announced the revival of the battle island to be used in Outfit Wars in its original one-versus-one format. It is currently unknown what, if any, changes will be made to Nexus.
Interactive Map
[
]
The interactive map shown below represents that state of Nexus during its 2013 incarnation. It is liable to be changed in some way before the continent's release for Outfit Wars in 2022, and should be viewed as historical reference only.
Nexus Facilities
[
]
The facilities listed below are those that were found on Nexus during its 2013 incarnation. They are liable to be changed or removed in some way before the continent's release for Outfit Wars in 2022, and should be viewed as historical reference only.
Media
[
]
Videos
[
]
See Also
[
]