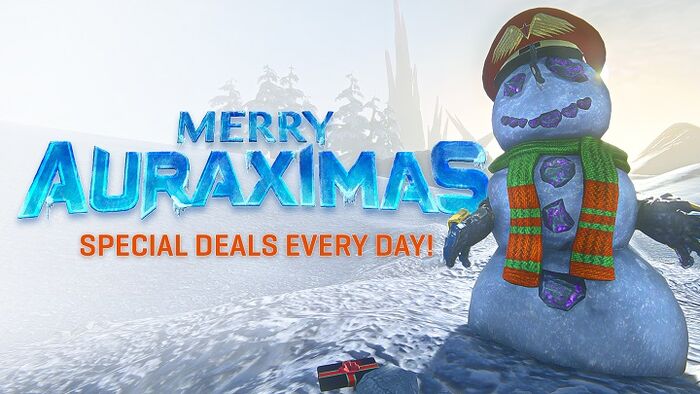 A snowy battlefield and an icy cold that reaches beyond Esamir can only mean one thing - Auraximas is back this December! In celebration of the most wonderful time of the year, we're bringing 31 days of special deals and items to the Depot.
Every day in December, a different deal will come to the Depot for a limited time! Monday through Friday, you'll find unique items including camos, weapons, and bundles. These items will only be available for purchase for ONE DAY, so grab them while you can!
Each weekend, you'll have a chance to snag one of the previous year's Anniversary Bundles, in order from years 1 to 5! The Anniversary Bundles will remain in the store for two days (Saturday and Sunday), but so be sure not to miss out.
To see what holiday shopping you can do this Auraximas, check out the full calendar of deals below!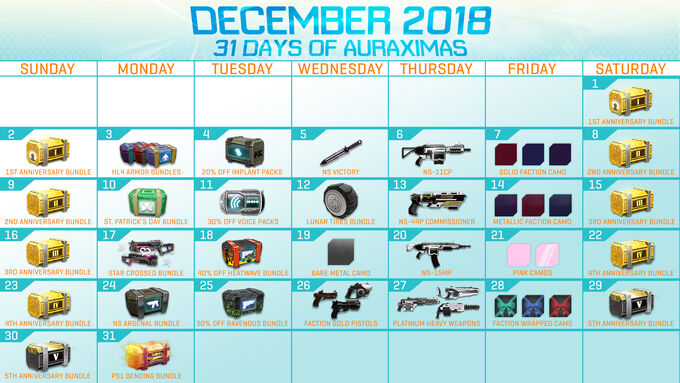 Be sure to keep an eye on the calendar so you don't miss out on your perfect gift. Have a very Merry Auraximas, soldiers!