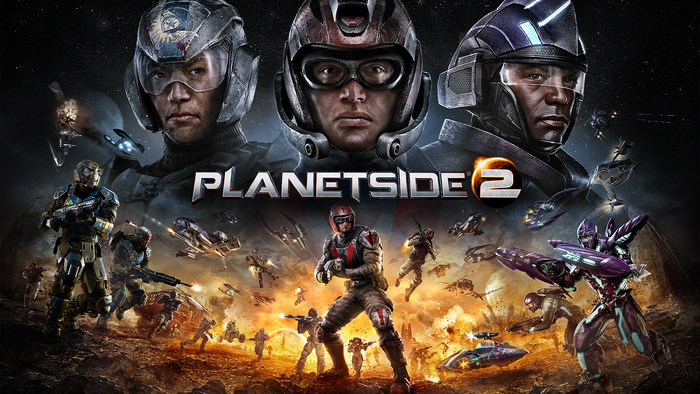 The PlanetSide 2 Development Team remains dedicated to developing, supporting, and improving PlanetSide 2. Our content plans for 2019 include the upcoming continent Oshur, the Nanite Systems Operatives faction, and more. This game remains our focus and our priority.
The main difference going forward is that the PlanetSide Arena team is also using our Forgelight engine, which means the work they do, and the improvements and upgrades they make, can also come over to PlanetSide 2. For example, the port to the DirectX 11 renderer is going to be a huge improvement, which is already priming PlanetSide 2 for better, more beautiful future.
We also expect PlanetSide Arena to attract a new audience to the PlanetSide universe, as well as reinvigorate past fans. Side by side, PlanetSide 2 and PlanetSide Arena will offer a huge variety of gameplay choices for everyone to enjoy. A taste of the Arena will almost certainly leave some players wanting to experience the original war... and when they do, we will be sure to have a warm seat ready for them on a Galaxy.
With Oshur and the rest of our plans for 2019, with the assistance we will see from the PlanetSide Arena team, and with the unique, unmatched MMOFPS experience that PlanetSide 2 already offers, there's perhaps no better time to get into or back into PlanetSide 2. 2019 is shaping up to be a great year!
See you on the battlefield!
- Nick Silva
Producer, PlanetSide 2
Oh, I almost forgot. The DirectX 11 upgrade is already on the way to the PlanetSide 2 test server! Stay tuned, and we will let you know as soon as it is ready for your testing.